Our Child Care Partner - YMCA
We are currently looking for Lunch Hour Supervisors. If you are available any day between 11am - 12pm, please come see us in the office.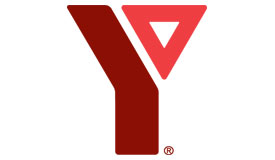 We are pleased to partner with YMCA to provide before and after school care at St. Kateri Tekakwitha Catholic School. Call our child care partner at 905-728-1961to learn more about our services.
---
Supported by the Ministry of Education and run by TVO, Homework Help is a free online math resourse for grade 7 - 10 students in Ontario.
To register, please visit: www.tvo.org/homeworkhelp
School Contact
1425 Coldstream Dr.,
Oshawa, ON L1K 0B5
Tel: 905-571-1969
Fax: 905-571-6434
Board Website | Bullying Report
Principal: Ana Smith
Vice-Principal: Stefania Accardi
Administrative Assistants:
Jennifer Del Gatto
Jill Cook
---
Hours
8:15 a.m. - School begins
9:40 a.m. - Morning recess
11:00 a.m. - 12 noon - Lunch
1:25 p.m. - Afternoon recess
2:45 p.m. - Dismissal